There are several local community social and support groups in the local area.
Ightham District Gardener's Club
The Club meets in the Village Hall at 7.30 pm on the 4th Tuesday of the month. Three full Shows are held every year, we have speakers and an Annual Dinner. Do join us if you are interested in garden matters and wish to meet people socially with similar interests. We welcome new members and visitors. Membership per annum – £10.00 per person. For further information please contact Dee Samways (0779 900 2129) or Phil Barlass (01732 883505).
Ightham & District Gardener's Club website >>
The Ightham Club
The recently refurbished social club has two snooker tables, pool tables and darts. There is also a comfortable bar area with tables for a quiet drink. Local real ale is served, all welcome. Entry can be gained through the Hall Car Park.
Website:- www.ighthamclub.co.uk
The Ightham Club website >>
Darby & Joan Club
The Club meets every 3rd Tuesday (1st Tuesday in December) in Ightham Village Hall from 3-5pm excluding January, February and August. We have speakers at most meetings, bingo, a coach trip in May and a garden meeting in June. New members are welcome, please contact Susan Taylor 01732 384723.
Men's Breakfast Club
Meetings are held on the 2nd Saturday each month at 8am in the George & Dragon. Please contact John Webster (01732 884819).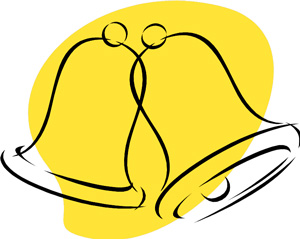 Bellringers
A young and novice team of ringers is always in need of experienced recruits and willing beginners. Contact Richard Abnett (01732 810492).
St Peter's Choir
Welcomes singers of all ages. If you enjoy singing, please consider joining. Contact Carol Kennedy (01732 884764).
Ightham Women's Institute
If your image of the WI is "Jam & Jerusalem" then you are behind the times! At Ightham WI, in addition to the monthly meeting, we have regular gatherings to play whist, to learn and practice crafts and for a social lunch. We also have a reading group, which meets monthly and then there is a regular darts competition, as well as many opportunities to learn about a wide range of subjects. IT coffee mornings are now enjoyed to bring us up to date with new technology. We meet on the second Tuesday of each month in the Village Hall.
Ightham Women's Institute website >>
Coffee Shop
A weekly opportunity to enjoy tea, coffee, cake and good company. Held every Wednesday from 10.15am to 11.45am in the Church Centre.